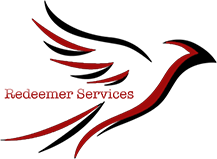 Relocation Coordination Referral Form
How to make a Relocation Service Coordination referral
Send an email to Referrals@redeemerservices.com to ensure that we are currently accepting referrals.
Download the form below.
Send referral to Referrals@redeemerservices.com

Relocation Service Coordination

Relocation service coordination aims to help a person who resides in certain institutions (Nursing Facilities, nursing facility, regional treatment center, hospital or ICF/DD) to gain access to medical, social, educational, financial, housing, and other services and supports that are necessary to move to the community setting.

Our team of Housing Coordinators will help the person develop and implement a relocation plan. We will coordinate and monitor the plan to support the individual in moving to the most integrated setting. We will assist the person in identifying and overcoming barriers and support the housing search process. Upon finding a home, we will assist with coordinating the move

For more information regarding Relocation Service Coordination (RSC), please visit the Relocation Service Coordination site for more information.