Case Management
Providing people and their families with access to assessment, person-centered planning, referral, linkage, support plan monitoring, coordination, and advocacy related to waiver services, resources, and informal support.

Housing Stabilization
Housing Stabilization Services is a new Minnesota Medical Assistance benefit to help people with disabilities, including mental illness and substance use disorder, and seniors find and keep housing.

Relocation Service Coordination
Nursing Home Relocation also known as Relocation Service Coordination (RSC) is a government program provided for free to individuals between the ages of 18 and 65, who are on Medical Assistance (MA)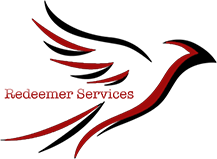 Welcome To Redeemer Services!
Providing exceptional assisted living services for Minnesota residents while enhancing their quality of life.
When it comes to this company "Minnesota Nice" Still exists. With their help, I'm on my way to a better and healthier life. I give Rachel 5 🌟's along with upper management. THANK YOU!
Comfort care awesome workers in office and owners.
Schedule A Consultation Today!
Schedule a consultation today to learn more about how Redeemer Services can help you and your loved ones achieve the quality of care they deserve.