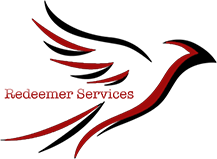 Housing Stabilization Services Referral Forms
Redeemer Services, Inc. is a DHS-approved provider of Housing Consultation, Housing Transitioning, and Housing Sustaining services.
How to make a housing stabilization referral
Send an email to Referrals@Redeemerservices.com to ensure that we are currently accepting referrals.
Download the form below.

Case Manager

Include CSSP with Housing Stabilization Services – Transition or Sustain with Provider UMPI A659105500.

Targeted Case Manager

Make sure that your client is not on the waiver. If there are on the waiver, you must have the case manager make the referral.
Have a Professional Statement of Need (DHS 7122) to completed and signed by a qualified professional as described in section 2 in the document.
Complete the Housing Focus Person-Centered Plan (DHS 7307).
If you need assistance, please send an email to Referrals@Redeemerservices.com.