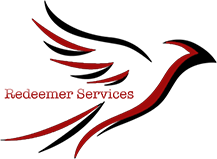 Funding Your Housing and Services
It is very expensive to pay for housing and support services.  It can be a complicated process with lots of paperwork.  Each different option has different costs and a different process.  Redeemer Services can explain what the hidden costs of different housing option and how to pay for them.  
For those who need additional health and supportive services, supportive housing options include assisted living facilities, residential care facilities, adult foster care, and nursing homes facilities. Residents entering any of these facilities are required to sign admission contracts that address the provision of services, their financial responsibilities, and the quality of care and services provided by the facility. This makes understanding the terms and conditions of the contracts extremely important. 
If you are on Mediciad or Medical Assistance then the county will help pay for your needed services. Individuals are accessed upon enrollment and receive a customized plan of services. Waiver participants may receive any of the following benefits:
These county paid services are grouped by something called waivers.  Redeemer can walk you though what the different waivers are, the requirements, and how to access them.